Seattle Seahawks vs San Francisco 49ers
Score NFL Wild Card Result | NFL Playoff Betting Odds & Scores
The Seattle Seahawks are officially eliminated from the Wild Card Round of the NFL Playoffs following the team's 41-23 loss to the San Francisco 49ers at Levi's Stadium in Santa Clara.
49ers rookie quarterback Brock Purdy threw for 332 yards and scored four touchdowns to help the 49ers advance to the NFL Divisional Round with a home win over the Seahawks. Deebo Samuel had six receptions for 133 yards and a touchdown and Christian McCaffrey had 136 total yards and two touchdowns.
The Seahawks have exceeded the expectations of many across the NFL. The team will head into next season with a promising future ahead of them, with weapons around the team and the No. 5 pick in next season's NFL Draft.
Seahawks vs 49ers Game Score – Score by Quarter
TEAMS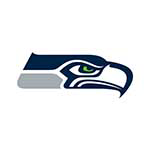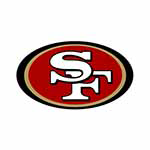 | 1 | 2 | 3 | 4 | Score |
| --- | --- | --- | --- | --- |
| 0 | 17 | 0 | 6 | 23 |
| 10 | 6 | 7 | 18 | 41 |
---
Next Game:
NFL Divisional Round: Seattle Seahawks | Eliminated from Playoffs
NFL Divisional Round: San Francisco 49ers vs |
Seahawks vs 49ers | NFL Wild Card Game
2023 NFL Playoffs

---
Who:
Seattle Seahawks vs San Francisco 49ers
Where:
Levi's Stadium, Santa Clara, CA
When:
Saturday, January 14, 2023
Time:
4:30 pm ET
More NFL Weekly Scores

---