Detroit Lions vs Pittsburgh Steelers
Score NFL Week 10 Result | NFL Betting Odds & Scores

---
The Detroit Lions are still a winless team and after finishing their game in Pittsburgh in a 16-all draw, they still haven't won. That was the first tie in the NFL this season. Detroit remains in search of its first win of the season but improves to 0-8-1, while Pittsburgh moves to 5-3-1 as it works to remain competitive in the cutthroat AFC North.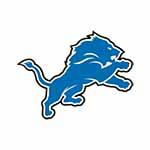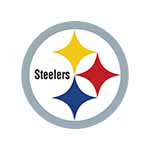 | 1 | 2 | 3 | 4 | OT | Score | Strk |
| --- | --- | --- | --- | --- | --- | --- |
| 0 | 10 | 6 | 0 | 0 | 16 | T1 |
| 7 | 3 | 3 | 3 | 0 | 16 | T1 |
Up Next:
Detroit Lions vs Cleveland Browns | FirstEnergy Stadium, Cleveland
Pittsburgh Steelers vs Los Angeles Chargers | SoFi Stadium, Inglewood
Lions vs Steelers | Week 10
2021 NFL Regular Season

---
Game Details
---
Who:
Detroit Lions vs Pittsburgh Steelers
Where:
Heinz Field, Pittsburgh, PA
When:
Sunday, November 14, 2021
Time:
1:00 p.m. EDT
More NFL Weekly Scores

---