Jacksonville Jaguars vs Detroit Lions
Score NFL Week 13 Result | NFL Betting Odds & Scores
The Jaguars had won two of their last three games earlier in the week and were primed to play a must-win game against the Titans next week with a win over the Lions. Instead, the Jaguars' defense was thoroughly dismantled in the 40-14 loss.
The Jacksonville Jaguars fell to 4-8 on the year with an embarrassing loss to the Detroit Lions in Week 13 that was never really close.
Jacksonville scored just three points, two field goals and one touchdown on Sunday, while the Lions scored on all eight of their drives – four field goals and four touchdowns.
Jaguars vs Lions Game Score – Score by Quarter
TEAMS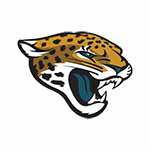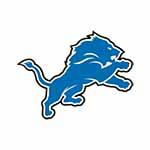 | 1 | 2 | 3 | 4 | Score | Strk |
| --- | --- | --- | --- | --- | --- |
| 3 | 3 | 8 | 0 | 14 | L1 |
| 14 | 9 | 7 | 10 | 40 | W1 |
---
Jaguars vs Lions | NFL Week 13
2022 NFL Regular Season

---
Who:
Jacksonville Jaguars vs Detroit Lions
Where:
Ford Field, Detroit, MI
When:
Sunday, December 4, 2022
Time:
1:00 p.m. EDT
More NFL Weekly Scores

---