Pittsburgh Steelers vs Cincinnati Bengals
Score NFL Week 1 Result | NFL Betting Odds & Scores
The Bengals rallied to force overtime, but it wasn't enough as the Steelers defeated the defending AFC champions 23-20 in overtime on Sunday at Paycor Stadium. Cincinnati never held the lead in the game and struggled to get into rhythm on offense.
The Pittsburgh Steelers entered the 2022 regular season with a lot of questions surrounding their team/organization, none bigger than the future of the quarterback situation. For the first time since 2003, the Steelers were entering a regular season without Ben Roethlisberger on the roster.
Steelers vs Bengals Game Score – Score by Quarter
TEAMS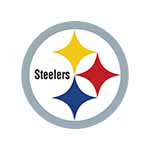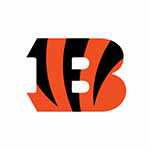 | 1 | 2 | 3 | 4 | OT | Score | Strk |
| --- | --- | --- | --- | --- | --- | --- |
| 10 | 7 | 0 | 3 | 3 | 23 | W1 |
| 3 | 3 | 8 | 6 | 0 | 20 | L1 |
Steelers vs Bengals | NFL Week 1
2022 NFL Regular Season

---
Who:
Pittsburgh Steelers vs Cincinnati Bengals
Where:
Paycor Stadium, Cincinnati, OH
When:
Sunday, September 11, 2022
Time:
1:00 p.m. EDT
More NFL Weekly Scores

---